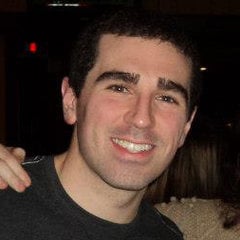 Daniel Rose
Freelance 3D Artist
Philadelphia , United States of America
About
I am a highly skilled Self Employed 3D Artist who specialized in video game asset and world creation as well as using video game tool-kits to create non-game related works. I primarily work on a contract basis either remotely or on-site helping teams meet deadlines or ship their games depending on the stage of the production process. Most notably, have worked with Sony Interactive Entertainment, WB Games, Bluepoint Games, Human Head Studios, and Boss Key Productions.
I also work outside of games where my knowledge of real time rendering and the Unreal Engine specifically has been invaluable to helping create an easy to follow production process for teams who are not used to game engines. I have worked on two VR/360 video projects with Psyop and Vayner Media in this capacity.
In addition, I currently am an Adjunct Professor of Game Art and Production at Drexel University and the features editor at the GameTextures.com blog page.
I'm always happy to make connections. Please get in touch with me! daniel@rose3d.com or @Rurouni_Strife on Twitter.
Skills
3D Modeling
Environment Design
Environment Modeling
PBR Texturing
Texturing
Game Development
Software proficiency

Maya

ZBrush
Unreal Engine

Unity

Knald
Substance Painter
Substance Designer

xNormal

Photoshop
NDO
Productions
Video Game

Shadow of The Colossus

Year

2018

Role

Environment Artist

Company

Bluepoint Games

Video Game

Lawbreakers

Year

2017

Role

Freelance 3D Artist

Company

Boss Key Productions

Commercial / Advertisement

Decisions: a 360° virtual reality experience, presented by DRINKiQ

Year

2017

Role

Unreal Engine Technical Director

Company

Vayner Media

Video Game

Arcade Artist

Year

2016

Role

Unreal Artist

Company

Dinosaur Games

Video Game

Infinite Crisis

Year

2015

Role

3D Artist

Company

WB Games: Turbine

Video Game

Lord of The Rings Online

Year

2013

Role

3D Artist

Company

WB Games: Turbine

Video Game

Defiance

Year

2013

Role

Freelance Weapons Artist

Company

Human Head Studios

Video Game

Uncharted: Golden Abyss

Year

2012

Role

Environment Artist

Company

SCEA
Experience
Contract Senior Environment Artist at Bluepoint Games

Austin, TX, United States of America

January 2017 - September 2017

• Collaborated with the Environment Art Lead and Art Director on the overall visual look for a section of the game world that maintained the layout of the original game while bringing in new, unique environmental design elements

• Transformed the visual quality of the original game by combining the modification of existing terrain assets with kit bashing in my section of the game as well as a few other areas

• Used proprietary tools to create both layered and decal material types


Adjunct Professor of Game Art and Production at Drexel University

Philadelphia, United States of America

• Teach and mentor students in a variety of subjects related to game art and design

• Use existing syllabi as a guide to creating updated curriculum for classes

• Courses taught: 3D Modeling & Texturing I and II, Introductory Game Design, Experimental Game Design

Blogger/Features Editor at Gametextures.com

Philadelphia, United States of America

• Write and edit game development articles on the Gametextures.com blog page

Contract Technical Director (Unreal Engine) at VaynerMedia

New York City, United States of America

August 2016 - October 2016

• Worked with a small team to create a Youtube 360 video for a client using Unreal 4

• Directed other artists on best practices for working on assets designed for Unreal

• Set Dressed, lit, and set up scenes to render out an animation to be composited with live action footage

• Rebuilt the Stereo Panoramic Capture plugin for Stereo Rendering, then implemented a non-stereo panoramic capture solution in late production to speed up render times


Contract Environment and Technical Artist at Psyop

New York City, United States of America

• Worked with a small team to create a YouTube 360 video for a client using Unreal 4

• Developed multiple shaders and materials achieving desired visual fidelity while maintaining an artist friendly workflow.

• Modeled and textured environment assets and set dressed two of the three environments


Freelance 3D Artist at Boss Key Productions

Philadelphia, United States of America

• Modeled and textures environmental assets under the direction of a senior artist for LawBreakers

Freelance Weapons Artist at Human Head Studios

Natick, United States of America

July 2012 - September 2012

• Created two weapon models and associated textures for use in Defiance


Freelance 3D Artist at Self Employed

Philadelphia, United States of America

Model and Texture Artist

• Motion Logic Studios • Two Bit Circus LLC

• Hero4Hire LLC • Zero Transform LLC

• Ironbelly Studios • Hangman Digital

• PolydigitalSE • Digital Armada

• Endless Pools

Environment Artist

• M2M Studios • Koda Labs/MTI Games

• The University of Oklahoma K20 Center • Arch Virtual

Lead Artist and Consultant: PVP Heritage



3D Artist (Temporary) at WB Games: Turbine

Needham, MA, United States of America

• Modeled and Textured assets in a variety of styles and technical constraints for Infinite Crisis, Lord of The Rings Online, and Dungeons and Dragons Online.

• Created assets for use in Infinite Crisis's unique destruction system

• Investigated a graphical anomaly that changed the art style in Infinite Crisis.

• Was an environment artist on the pre-production team on a cancelled title


Environment Artist (Contract) at SCEA Bend Studio

Bend, OR, United States of America

October 2010 - October 2011

• Built a number of lush environments for a key launch title for PlayStation Vita under the direction of senior artists

• Hand modeled terrain in Maya and used proprietary tools for population, material creation and export

• Optimized existing PlayStation 3 assets for use in game